Why should one consider sponsoring the CandianSME Business Expo 2023?
Over 97.25 percent of all firms in Canada are classified as small businesses. These businesses have less than 50 employees at most, and they are still successful in providing jobs for more than one million people in the country, of which 55% are in the private sector. Now comes the question of what this small business expo entails, how it will aid small firms in achieving their objectives, and why one should consider sponsoring the CanadianSME Business Expo 2023.
Sponsoring CanadianSME Business Expo  2023 opens up new business opportunities. Not only does it help entrepreneurs reach out to targeted niche markets, but it can also help them attain several marketing goals. Strategic sponsorship can go a long way to opening the door to new business opportunities and it's just one of the many reasons why sponsoring CanadianSME Business Expo 2023 will be one of the smartest decisions that entrepreneurs can make for their business.
Sponsoring an event opens the door to new business opportunities. It increases visibility and generates new leads that would otherwise not be possible. Companies can create valuable relationships with potential clients and investors which can help them bring their business to the next level. It's a great occasion for them to maximize the benefits that come with sponsoring an event.
Enhance business, consumer relationships
It's no surprise that sponsorship provides several advantages to businesses that sponsor them. On top of gaining access to exclusive networking opportunities such as meeting high-profile leaders in the business industry, they can also strengthen business relationships and meet new potential customers that would not have been within their targeted reach.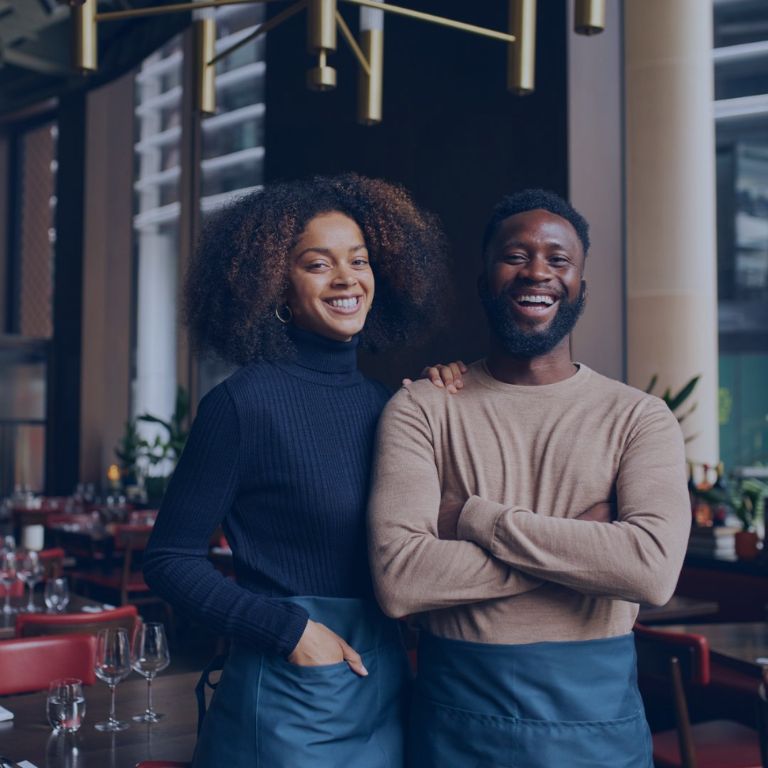 Empowering Canadian Small & Medium Enterprises
Attended the CanadianSME Business Event
Small Business Owners up to 50 employees
Small Business Owners up to 100 employees
Small Business Owners 100+ employees
Presenting Partner – $ 25,000
The event will be referred to as being 'in association with' the Presenting Partner
The presenting partner will receive logo coverage in the event literature (including direct mails, invitation and CanadianSME magazine inserts)
Logo on the website: www.smeexpo.ca as presenting partner
Premium booth location 
Logo to be featured on event presentation, in and around the staging area, and on the actual event
Brand mention and exposure in all press releases 
Logo on social media platforms as presenting partner
Logo on the media wall /small business expo leaflet as presenting partner
Logo on expo leaflets as presenting partner
Social media promotion as a presenting partner
Social media mentions
Logo placement on the stage as a presenting partner
Logo exposure on digital boards and slideshows as a presenting partner
 Web banner placement on the website
Panel speaking and keynote speaker opportunity 
Full-page advertisement in expo guide
Company logo to be featured on an email marketing campaign as a Presenting Partner
Corporate literature distribution
Branding on registration page
Opt-in mailing list
Platinum Partner – $20,000
Logo on the website: www.smeexpo.ca as a platinum partner
Booth at the expo
15 minutes Keynote
Platinum partner will receive logo coverage in event literature (including direct mails, invitation and CanadianSME magazine inserts)
Brand mention and exposure in all press releases 
Logo on social media platforms
Logo on the media wall /small business expo leaflet as a Platinum partner
Logo on expo leaflets as a platinum partner
Social media promotion as a platinum partner
Banner ad on the Event Website
Social media mentions
Logo placement on the stage as a platinum partner
Logo placement on badges as a platinum partner
Logo exposure on digital boards and slideshows
Panel & keynote speaking opportunity 
Branding on the registration page
Opt-in mailing list
3 available – Terms and Conditions apply
Logo on the website: www.smeexpo.ca as a Gold partner
Booth at the expo 
Gold partner will receive logo coverage in event literature (including direct mails, invitation and CanadianSME magazine inserts)
Brand mention and exposure in all press releases 
Logo on social media platforms
Logo on the media wall /small business expo leaflet as a Gold partner
Logo on expo leaflets as a Gold partner
Social media promotion as a Gold partner
Banner ad on the Event Website
Social media mentions
Logo placement on the stage as a Gold partner
Logo placement on badges as a Gold partner
Logo exposure on digital boards and slideshows
Branding on the registration page
Opt-in mailing list
3 available – Terms and Conditions apply
Logo on the website: www.smeexpo.ca as a Silver partner
Booth at the expo 
Silver partner will receive logo coverage in event literature (including direct mails, invitation and CanadianSME magazine inserts)
Brand mention and exposure in all press releases 
Logo on social media platforms
Logo on the media wall /small business expo leaflet as a Silver partner
Logo on expo leaflets as a Silver partner
Social media promotion as a Silver partner
Banner ad on the Event Website
Social media mentions
Logo placement on the stage as a Silver partner
Logo placement on badges as a Silver partner
Logo exposure on digital boards and slideshows
Branding on the registration page
Opt-in mailing list
3 available – Terms and Conditions apply
Logo on the website: www.smeexpo.ca as a Bronze partner
Booth at the expo 
Bronze partner will receive logo coverage in event literature (including direct mails, invitation and CanadianSME magazine inserts)
Brand mention and exposure in all press releases 
Logo on social media platforms
Logo on the media wall /small business expo leaflet as Bronze partner
Logo on expo leaflets as a Bronze partner
Social media promotion as a Bronze partner
Social media mentions
Logo placement on the stage as a Bronze partner
Logo exposure on digital boards and slideshows
Branding on the registration page
Opt-in mailing list
Connect with us now for more details
Maheen Bari, Client Manager
416 655 0205 / 647 668 5785 info@canadiansme.ca