Leveraging Technology For SMB Growth
June 16 – Metro Toronto Convention Centre
This exclusive one day expo will be featuring panel discussions, webinars and keynote presentations by Canada's top business leaders and entrepreneurs. Don't miss this rewarding event with its exciting lineup of speakers and interactive sessions. Leverage tech today!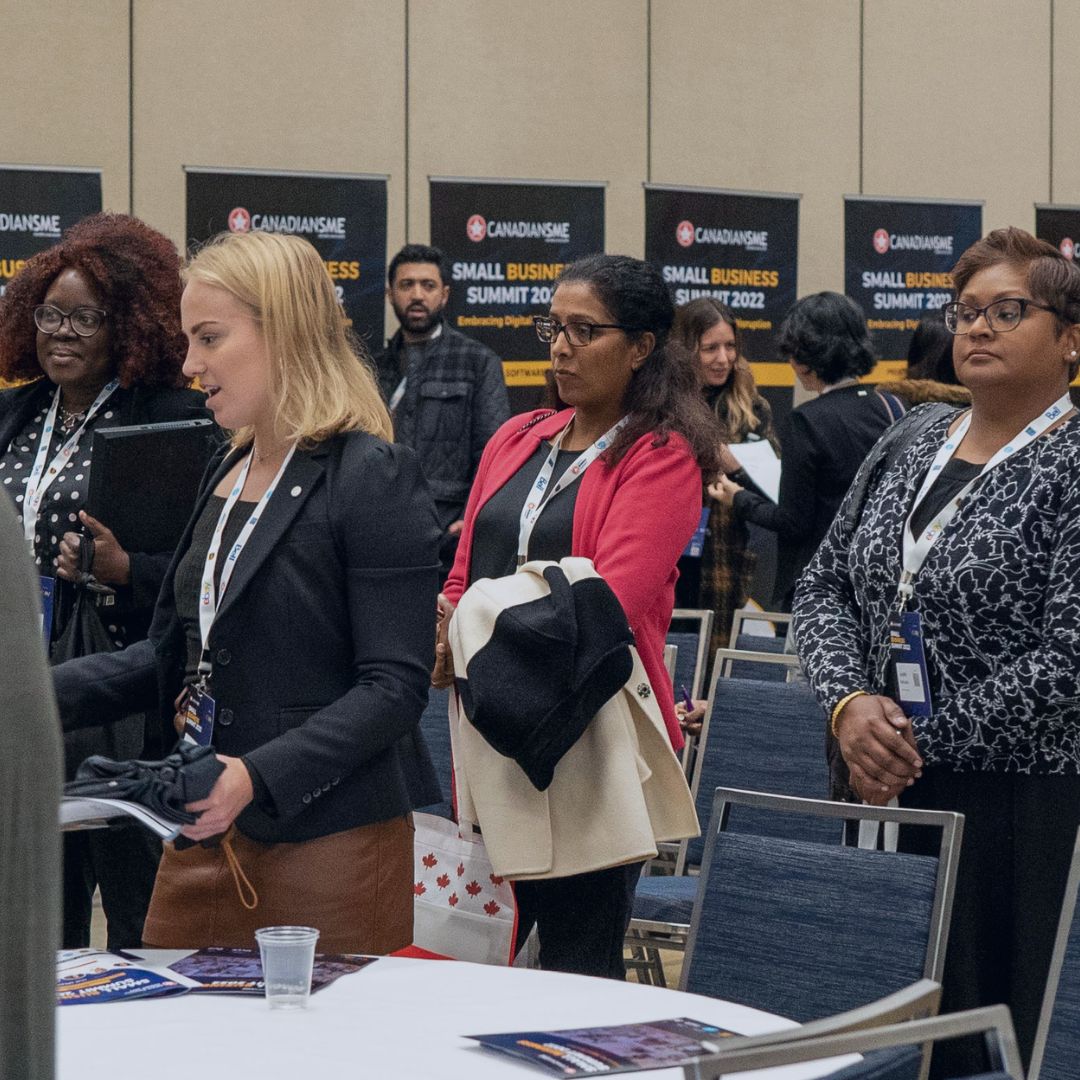 When
Friday, June 16 from 8 a.m. to 5 p.m.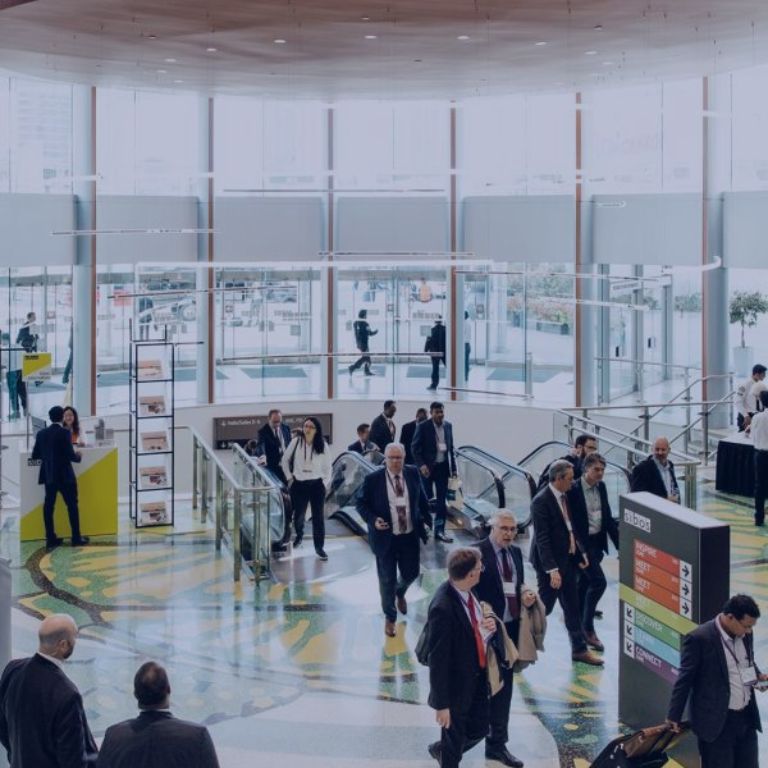 Where
Metro Toronto Convention Centre, 255 Front St W, Toronto, ON M5V 2W6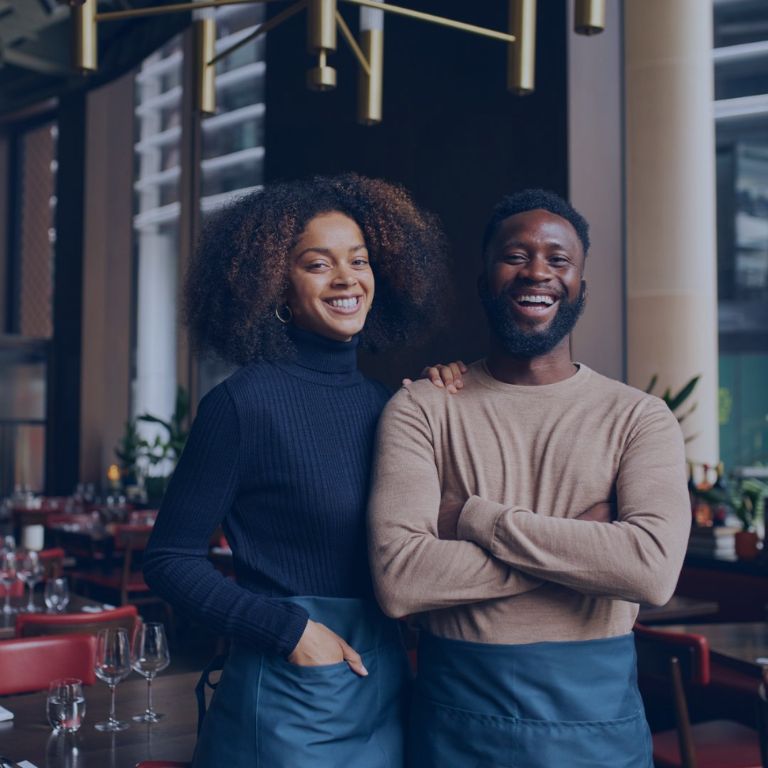 Who should attend?
SMB owners, CEOs, entrepreneurs, business consultants, decision-makers

Leveraging Technology For Small Business Growth​
The Small Business Expo 2023 emphasizes the use of technology to grow small businesses. Technology has created many opportunities for entrepreneurs to gain a competitive edge, expand their markets, and adapt quickly to changing trends. We invite all small business owners to attend this dynamic expo, which features best practices from other organizations and networking opportunities. Attendees will learn how to integrate digital solutions into their infrastructure and create innovative long-term business growth plans.
Counting Down
An exclusive event for small business owners
This is a must-attend event for anyone looking to leverage technology and innovation to grow their business. Don't miss this rewarding opportunity to learn from Canada's top business leaders and entrepreneurs. Mark your calendars and get ready to take your business to the next level!
Powered by CanadianSME Small Business Magazine
Welcome to CanadianSME Small Business Expo 2023 powered by CanadianSME, the premier and most relevant platform for SMEs in Canada. We highlight growing businesses and thought leaders with a strong focus on innovation, growth and marketing to generate the results you believe you are capable of.
Save 50%* on shipping and get support from a small business ambassador
UPS is pleased to help the CanadianSME and IndigenousSME community  save time and money through special services and shipping discounts. We put the power of logistics to work for you every day by providing speed, outstanding reliability and technology tools so you can focus on your business—not your shipping.

*Incentives are based on the daily rates in the UPS Rate and Service Guide. The member understands that actual rates for shipments may vary and be less.
Our Partners and Sponsors

The CanadianSME Business Expo 2023 is the podium where business owners will get an unmissable chance to connect with over 2,000 industry professionals from across the country. That's not all! With so many big and successful names from several industries, all under the same roof, everyone will get the opportunity to share innovative ideas, knowledge, insights, as well as showcase their best services and craftsmanship to Canada and the whole world. We will have business expert workshops, keynote sessions hosted by industry leaders, and a live Q&A from expert CEOs so everyone can get all of their queries answered. Those are just some of the many wonderful things on the agenda for this exclusive event. Trust us when we say you don't want to miss this one!
Save your seat for the best Small Business Conference of the year

A day of Intensive Discovery
Are you looking to use technology to help your small business grow and succeed? Look no further! This event is here to showcase the different ways of leveraging technology for success, from the basics such as social media and video content creation, to discussing leadership roles within a small business, Cloud capabilities and new technological advancements.
Past Speakers and Keynote Presenters
Save your seat for the best Small Business Conference of the year
Don't miss this chance to take your business to the next level. Mark your calendars for the Small Business Expo 2023 and get ready to make a lasting impression at the Metro Toronto Convention Centre.
metro toronto convention centre
Hosted in the best venue in Toronto
We are thrilled to announce the Small Business Expo 2023, which will take place at the Metro Toronto Convention Centre, one of the best and most prestigious venues in Toronto.
The event will provide a unique opportunity for small business owners and entrepreneurs to showcase their products and services, network with other businesses, and connect with potential customers. The Metro Toronto Convention Centre offers a state-of-the-art facility with ample space to accommodate a diverse range of businesses and industries.
Located steps from Canada's top attractions in the heart of Toronto. A convenient indoor tunnel connects event-goers to two fantastic hotels, Union Station and the UP Express, a 25-minute air-rail link to Pearson International Airport. 
North Building, Level 100, 255 Front Street West, Toronto, Ontario, M5V 2W6, Canada