Embracing Digital Transformation
for Small Businesses

June, 2024 – Metro Toronto Convention Centre
This exclusive one day show will be featuring panel discussions, webinars and keynote presentations by Canada's top business leaders and entrepreneurs. Don't miss this rewarding event with its exciting lineup of speakers and interactive sessions. Leverage tech today!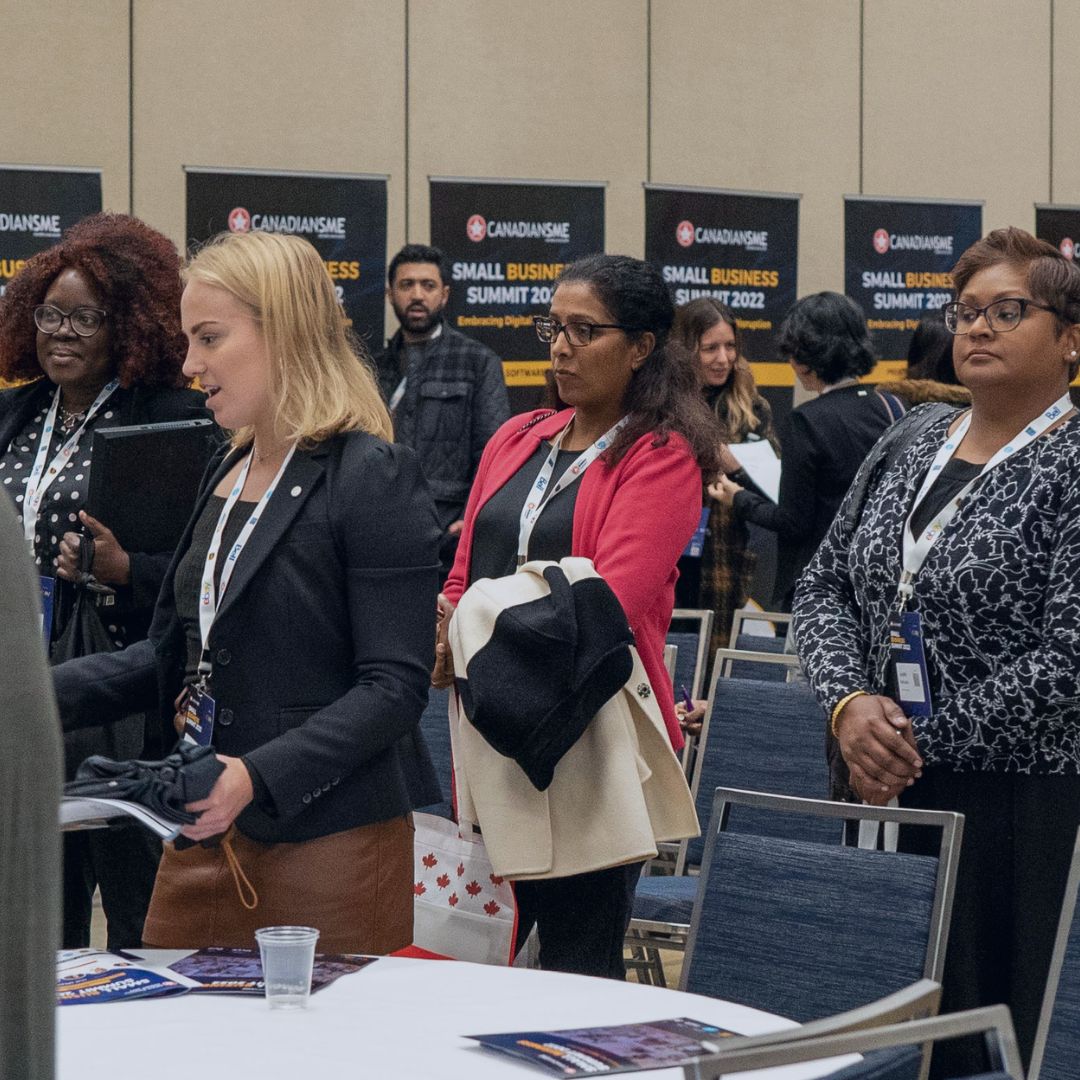 When
June, 2024 from 8 a.m. to 5 p.m.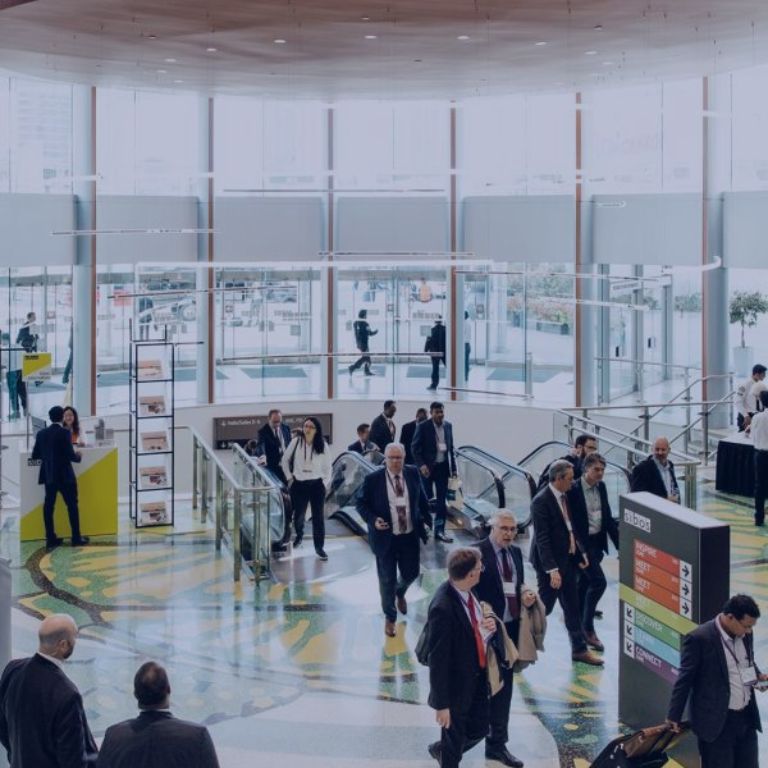 Where
Metro Toronto Convention Centre, 255 Front St W, Toronto, ON M5V 2W6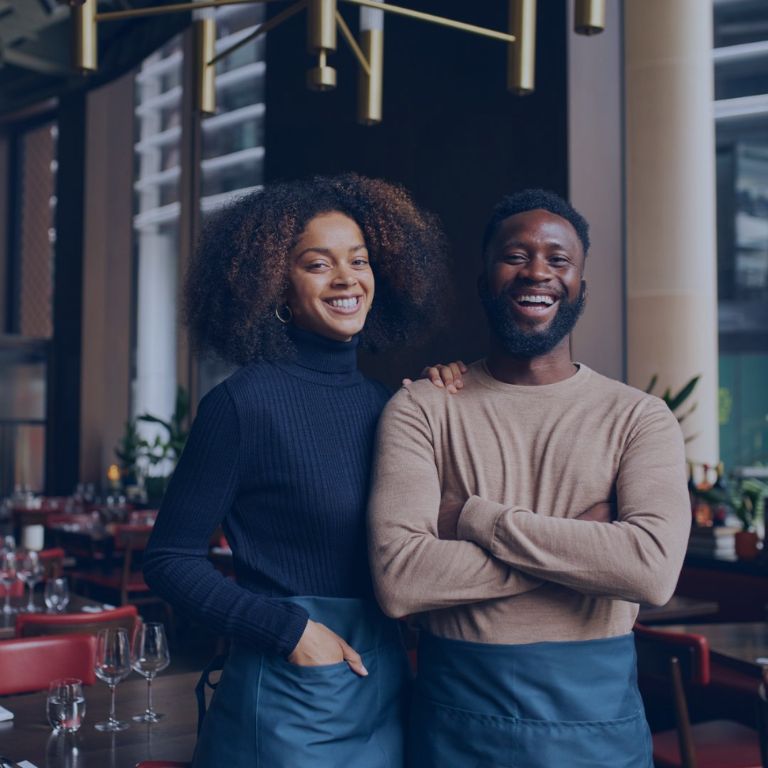 Who should attend?
SMB owners, CEOs, entrepreneurs, business consultants, decision-makers
Our Partners and Sponsors - 2023
Counting Down
An exclusive event for small business owners
This is a must-attend event for anyone looking to embrace digital transformation and innovation to grow their business. Don't miss this rewarding opportunity to learn from Canada's top business leaders and entrepreneurs. Mark your calendars and get ready to take your business to the next level!
Embracing Digital Transformation for Small Businesses
"Embracing Digital Transformation for Small Businesses" is a pivotal theme for the upcoming CanadianSME Small Business Show in June 2024. This theme is crafted to address the unique challenges and opportunities that small businesses face in the digital era. As the business landscape evolves rapidly with technological advancements, it's essential for small businesses to adapt and thrive. This event aims to bridge the gap between small business needs and digital innovation, providing tools, strategies, and insights to help small businesses navigate the digital world effectively.
Best practices for small businesses to establish and optimize online stores, including customer experience and logistics management.
Introducing affordable and effective digital tools for CRM, accounting, inventory management, and more, suitable for small business needs.
Strategies and tools for managing remote teams and digital collaboration effectively.
Shiraz Siddique, Media Host and Consulting Editor at CanadianSME and Founder of Leverage Consulting
Our Media Host, Shiraz Siddique, brightens every conversation with his insight, intellect and intensity. As a serial entrepreneur and sought-after guest speaker, his passion is to help companies win more deals and generate greater influence. For the past twenty years, Shiraz has held Senior Sales Leadership roles for Inside and Direct Sales teams and Sales Operations. His methodology of Calibrating, Calculating and Communicating your message, has led to record-setting performances that Outperform, Outpace and Outsell competitors.
Remarks by Hon. Victor Fedeli, Minister for Economic Development, Job Creation and Trade, Ontario
The Honourable Victor Fedeli is a lifelong entrepreneur, successful businessperson, and philanthropist, and serves the Ford government as Minister of Economic Development, Job Creation, and Trade.
His business experience led his firm Fedeli Corporation to be ranked 34th in the Top 50 Best Places to Work in Canada in 1989. It also served him well, when he was elected to two terms as Mayor of North Bay from 2003 to 2010. As Mayor, Vic focused on fiscal prudence and economic development, restoring hope and restoring solvency to North Bay.
Remarks by Paul Gaspar, Director, Small Business, UPS® Canada
Paul Gaspar is Director of Small Business for UPS Canada. His role is to educate and guide small businesses in Canada on ways to better leverage UPS' tools to help them grow and expand both domestically and internationally. With his team of small business ambassadors, he empowers small business owners to determine the best mix of customized services, technologies, and innovations available to them.
Remarks by Faye Pang, Canada Country Manager for Xero
Faye Pang is the Canada Country Manager for Xero, the global small business platform with more than 2.7 million subscribers worldwide that's dedicated to making business beautiful. Prior to joining Xero, Faye helped launch the Uber Eats app in Toronto in December 2015, scaling the business from 80 restaurants on launch day to 20,000 partners by the end of her tenure.
Leveraging Technology For Business Growth
Exclusive Keynote by Paul Gaspar, Director, Small Business, UPS® Canada
UPS is a long-time IT innovator, laying the groundwork to improve customer service with intelligent applications that deliver relevant, seamless experiences to its customers on virtually any device.  Paul Gaspar, Director of Small Business for UPS Canada, will discuss how to leverage the often-free technology tools at your disposal to improve service, reduce costs and grow your business.
How new technology unites small business owners and the people that support them
Paula Festas, Co-Founder, CEO at huumans
A seasoned executive, Paula Festas brings over 25 years of experience and a proven track record of success driving global, high-performing organizations toward profitable partnerships. Currently CEO at huumans, a smart, cost-effective accountancy and bookkeeping service for small business owners, Paula uses her extensive skill set to support SMBs at every stage of their entrepreneurial journey.
The Two Ways Attackers Target Small Businesses & How You Can Prevent Becoming The Next Victim
Sai Huda, Founder, Chairman and CEO, CyberCatch
Sai Huda, is the founder, chairman and CEO of CyberCatch, an AI-enabled cybersecurity software-as-a-service (SaaS) solution. CyberCatch first helps implement all necessary cybersecurity controls, then the solution automatically and continuously tests the controls to detect security holes and helps remediate them so attackers cannot exploit them to steal data or install ransomware. Sai is a globally recognized risk and cybersecurity expert and the author of the best-selling book, "Next Level Cybersecurity" and a frequent keynote speaker at industry conferences. He also helped author Canada's national Cybersecurity standard, CAN/CIOSC 104, Baseline Cybersecurity Controls for SMOs.
Leveraging Skip's Newest Technology To Support Your Small Business
Steve Puchala, CEO, SkipTheDishes
Join Steve Puchala, interim CEO of SkipTheDishes, to learn about Skip's journey from a tech start-up built in the Prairies to an iconic Canadian brand that's helping thousands of small businesses thrive in today's digital and on-demand economy. Steve will share how Skip's technology can support your business with flexible employee perks to improve productivity, encourage wellness and drive recruitment.
From Prospects to Promoters: Enhancing Business Processes with Effective Pipeline Management
Kevin Karthick, Director, Channel Partnerships at Zoho Canada
An overview of Bigin by Zoho, a pipeline-centric CRM built specifically for small businesses to centralize all customer operations on a single platform, manage opportunities, boost productivity and ultimately improve customer satisfaction.
By Kevin Karthick, Director, Channel Partnerships at Zoho Canada.
Kevin joined Zoho in 2012 as a product consultant for Zoho CRM. He moved to partner channel management in 2015, where he was one of the core members and led initiatives around training, support, pre-sales, onboarding, and operations globally. He is passionate about his work, and he's always thinking of new and better ways to contribute to the channel's growth while thoroughly enjoying his Zoho journey. In a new change to his role, he is now managing the Zoho Canada channel program & operations. He has a firm belief in Spirituality & Pollyannaism.
Powered by CanadianSME Small Business Magazine
Welcome to CanadianSME Small Business Show 2024 powered by CanadianSME, the premier and most relevant platform for SMEs in Canada. We highlight growing businesses and thought leaders with a strong focus on innovation, growth and marketing to generate the results you believe you are capable of.
Save 50%* on shipping and get support from a small business ambassador
UPS is pleased to help the CanadianSME and IndigenousSME community  save time and money through special services and shipping discounts. We put the power of logistics to work for you every day by providing speed, outstanding reliability and technology tools so you can focus on your business—not your shipping.

*Incentives are based on the daily rates in the UPS Rate and Service Guide. The member understands that actual rates for shipments may vary and be less.
What Our Attendees, Exhibitors
& Sponsors Have To Say
Save your seat for the best Small Business Conference of the year

A day of Intensive Discovery
Are you looking to use technology to help your small business grow and succeed? Look no further! This event is here to showcase the different ways of leveraging technology for success, from the basics such as social media and video content creation, to discussing leadership roles within a small business, Cloud capabilities and new technological advancements.
Save your seat for the best Small Business Conference of the year
Don't miss this chance to take your business to the next level. Mark your calendars for the Small Business Show 2024 and get ready to make a lasting impression at the Metro Toronto Convention Centre.
metro toronto convention centre
Hosted in the best venue in Toronto
We are thrilled to announce the Small Business Show 2024, which will take place at the Metro Toronto Convention Centre, one of the best and most prestigious venues in Toronto.
The event will provide a unique opportunity for small business owners and entrepreneurs to showcase their products and services, network with other businesses, and connect with potential customers. The Metro Toronto Convention Centre offers a state-of-the-art facility with ample space to accommodate a diverse range of businesses and industries.
Located steps from Canada's top attractions in the heart of Toronto. A convenient indoor tunnel connects event-goers to two fantastic hotels, Union Station and the UP Express, a 25-minute air-rail link to Pearson International Airport. 
North Building, Level 100, 255 Front Street West, Toronto, Ontario, M5V 2W6, Canada